COLLEGE OF ARTS, SCIENCES AND EDUCATION
Professors, Human Resource Personnel, Media Correspondents, Guidance Counselors and Teachers – these are just few of the roles that a CAED graduate can assume in our community. The College of Art & Education of St. Paul University Dumaguete is an umbrella which covers a variety of courses from Teacher Education to Psychology and to different Liberal Arts courses. Both Teacher Education and Liberal Arts programs were granted Level III status by PAASCU.
The College of Arts & Education Department takes root from one of the oldest college courses offered in St. Paul – the Two-Year Junior Normal College Course. As early as the 1940's, St. Paul Academy has already been developing future teachers and throughout the years, many of our graduates have soared successfully in the world of academe.
International Practice Teaching privileges, Board Exam Topnotchers, International Conferences, Outstanding Students of the Philippines candidates, Awards from different National award-giving bodies –these are among the achievements that our students can be proud of. All these, and more, the College of Arts & Education department continuously provides opportunities for students to excel in their chosen fields. Various activities like religious involvement, student circle, Leadership Trainings, CAED Week Activities, Research Involvement, Community Extension Programs, to name a few are organized to maximize their full potentials.
The College of Arts & Education takes pride in being their family away from home where they are taken care of from enrolment until employment. The department make sure that students feel loved as part of ONE BIG CAED FAMILY.
---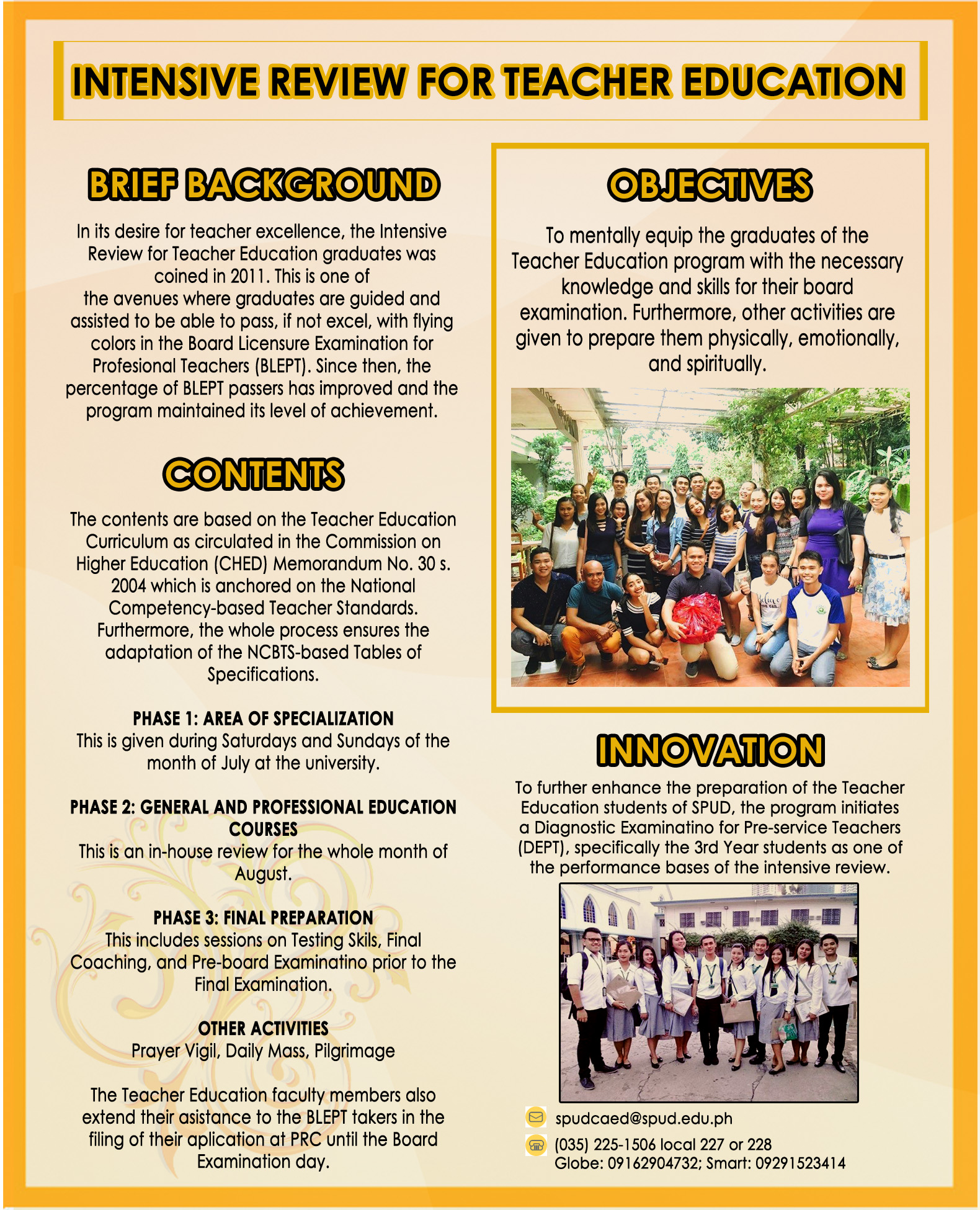 ---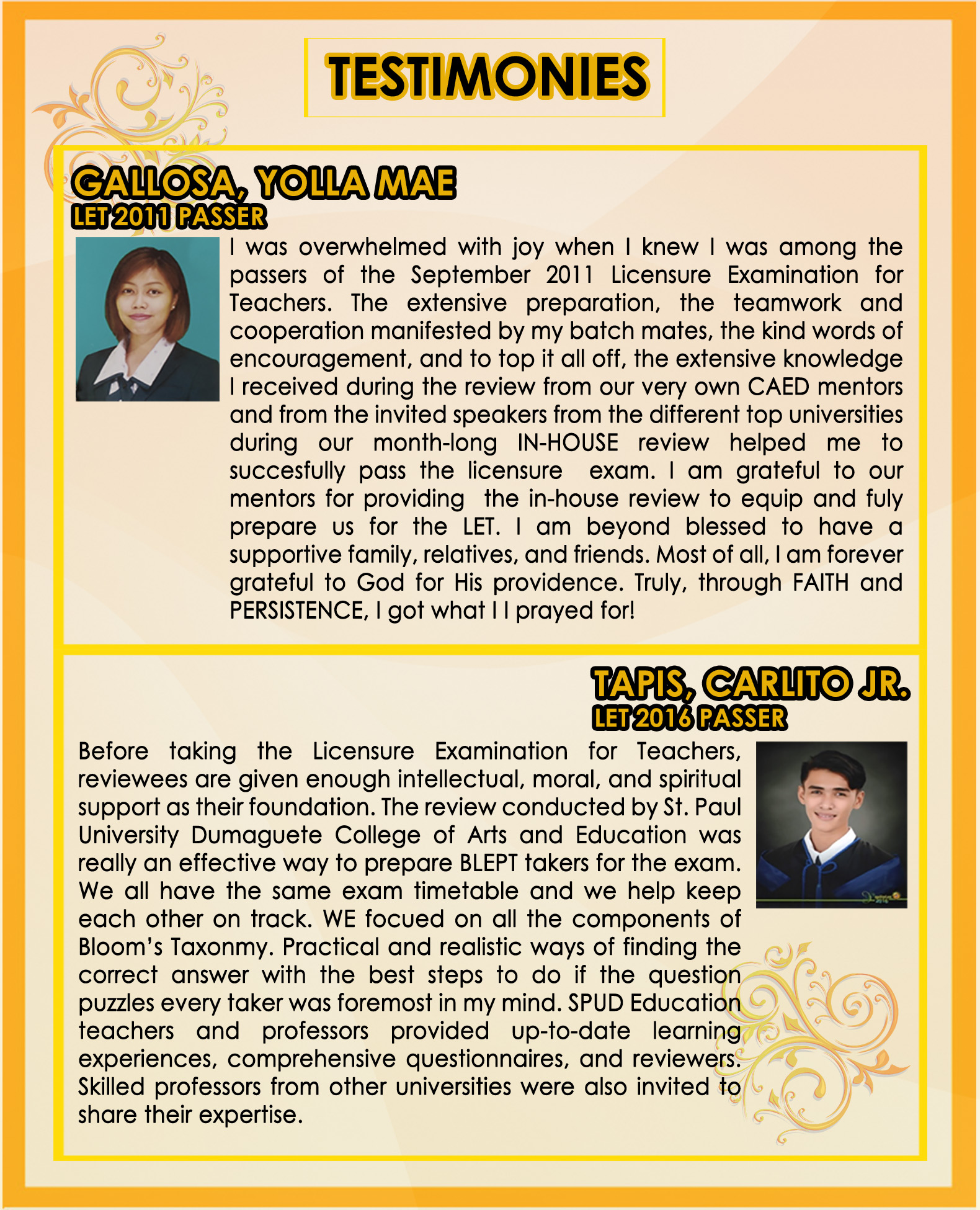 ---
BEST PRACTICES OF THE CASE
• Value-laden classroom instruction is evident.
• Academic Consultation is extended beyond scheduled hours.
• Close monitoring of students' performance and behavior.
• Use of multimedia to support and enhance instruction.
• Provision of relevant experiences for real-life demands for students.
• Provision of Faculty and Student Development Program.
• Special camaraderie is evident among the members of the CAED Family.
• Availability of communication line between the department and parents.
---
BEST FEATURES OF THE CASE
• Philippine Accrediting Association of Schools and Colleges and Universities (PAASCU) Level III Accredited
• Producer of Licensed Professional Teachers and Registered Guidance Counselors
• High Passing Rate in the Board Licensure Examination for Professional Teachers
• Transformative Outcome-Based Education
• Offers Intensive Review for Teacher Education
• Multimedia classrooms
---
CASE CONTACT INFORMATION
DR. CHERRYL LARGO
Dean, College of Arts, Science and Education
Email Add: caedspud@gmail.com
Telephone Number: (035) 225-1506 local 227-228